Conveyor Systems
Whether for transporting flat printing plates from the CTP-line to register punching and bending system, or for transport punched and bent plates to a plate sorter in adjacent pressroom: NELA Conveyor Systems are tailored made to suit your prepress! The plates are gently and efficiently transported exactly where they are needed next, even over long distances and through fire barriers. A transport over several floors or up to your rotation is also possible.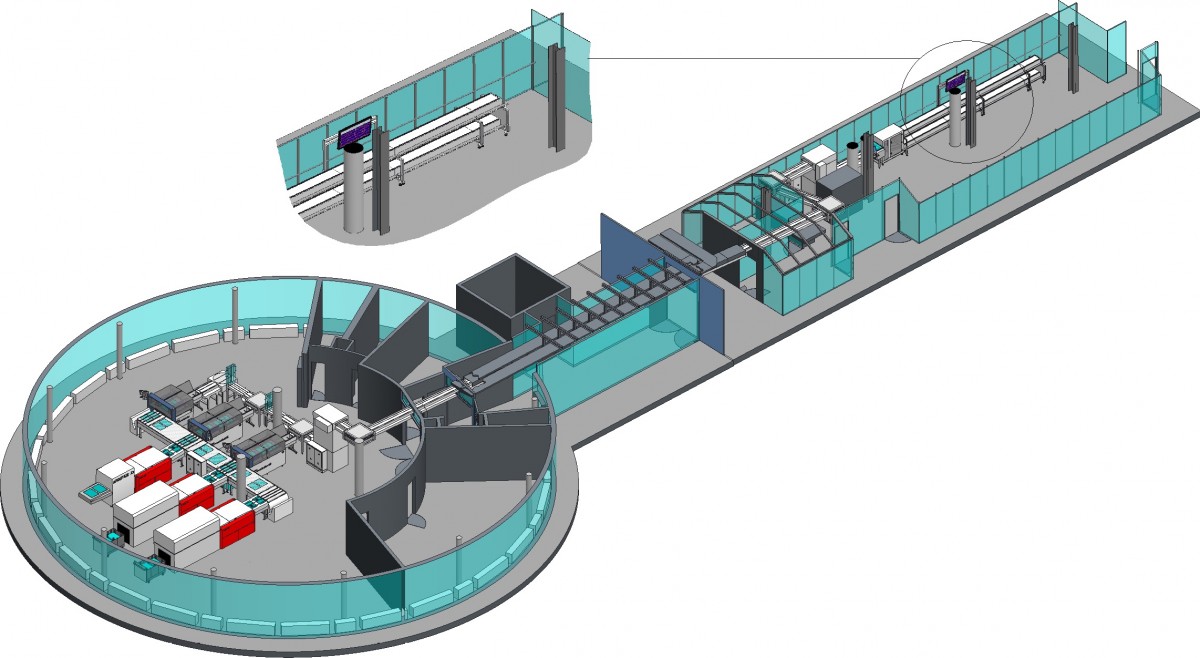 Take advantage of our know-how and our many years of experience! We are happy to plan the right configuration for your requirements and room situation. By visualizing and planning together with our customers we always find the most optimal and efficient solution for every print site. Back-up scenarios will certainly be considered.
And remember, for extensive transportation systems in conjunction with our punching and bending systems we also provide the right tools for process reliability, such as the NELA StatusCenter or NELA PageTracking. These tools are browser-based and can be accessed from anywhere.